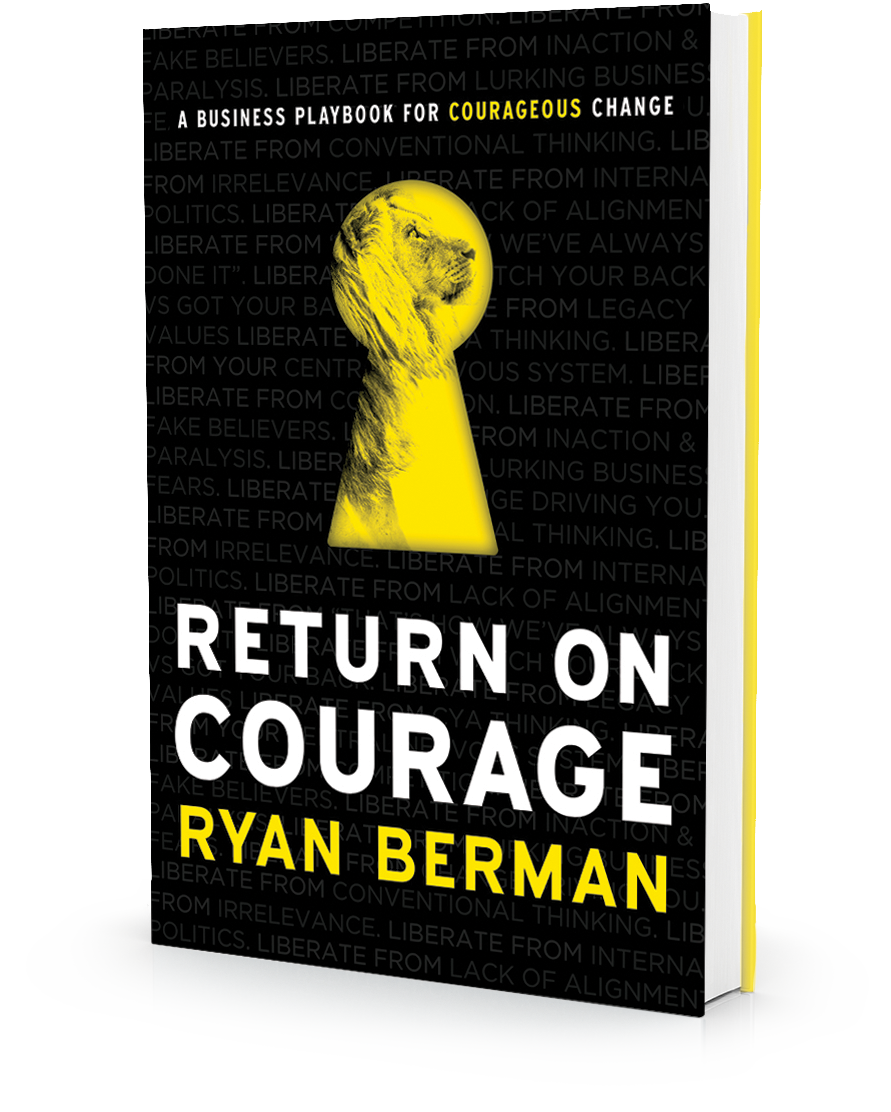 Why You Need Courage Now
---

52% of the Fortune 500 since 2000 are now extinct
9,000 brands will revolve on and off the Fortune 500 over the next six decades
40% of all companies are predicted to be dead in a decade
Yet, there's a lack of urgency across most organizations to address these callous realities
Courageous exists to help any leader or company discuss, rise, and overcome this current business apocalypse and clarity epidemic
Ryan Berman, founder of Courageous, spent 1,000 days with many of the most courageous leaders and people on the planet. He went behind the curtain and learned how each of these companies operationalized courage.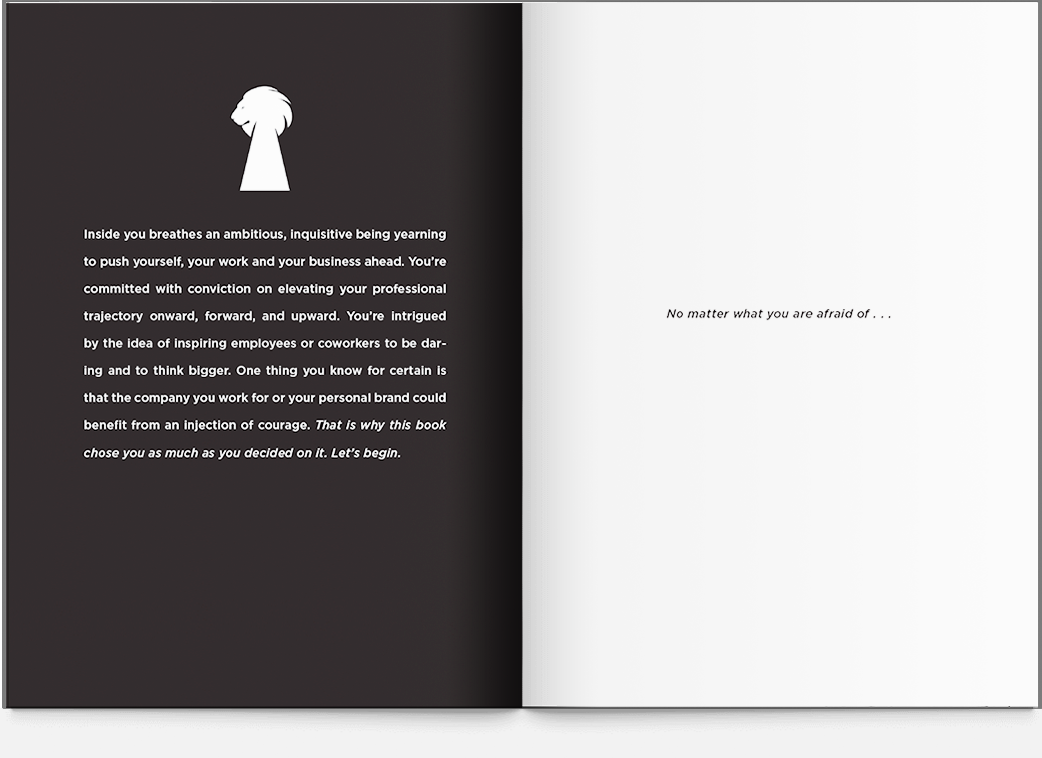 Sacrifice
We help others make the hard choices; not everything can be the most important thing.
Speed
We inject a sense of urgency in a sensible plan. We also know where to go slow to go faster later.
Magic
We're in the business of making people believe. Most consultants make you think. We also make you feel and do.
Relevance
How meaningful are you really? Our clients aspire to be thickly relevant, now and forever.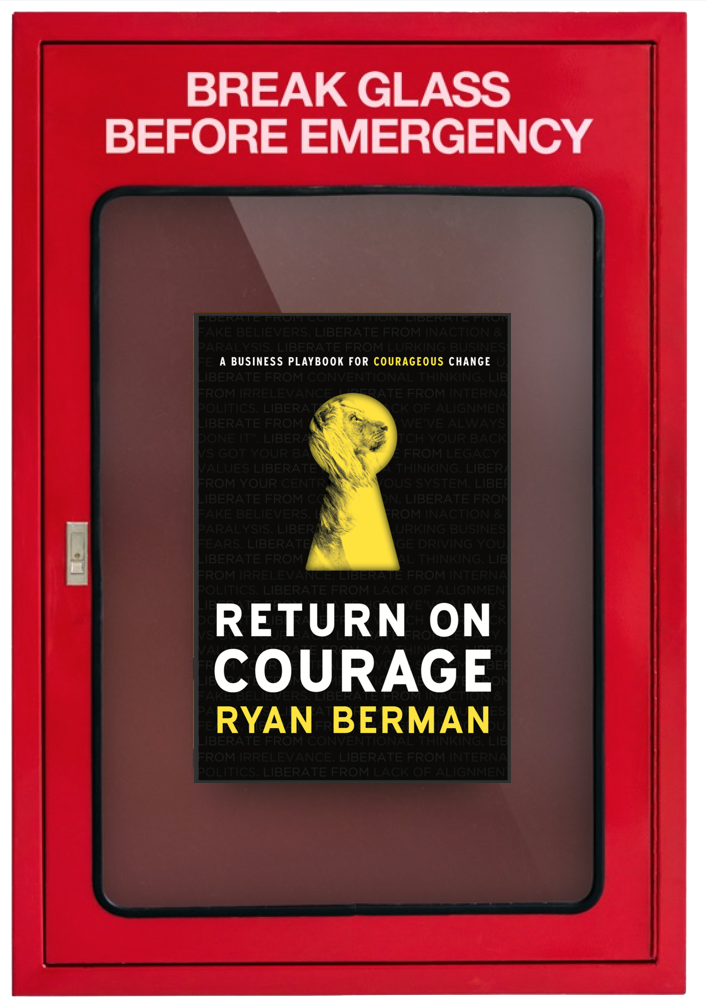 Return On Courage in Numbers
Pages
---
Return on Courage explains why we need to unleash courage in our organizations now, while also unveiling 'the how'. It helps you Break-Glass-Before-Emergency and develop into a calculated Courage Brand.
Useful topics
---
The 4 truths of the Business Apocalypse. The 6 Courage Myths. A courageous new definition of courage. Make Believers vs Fake Believers. The P.R.I.C.E. of becoming a Courage Brand. And your ultimate return on courage.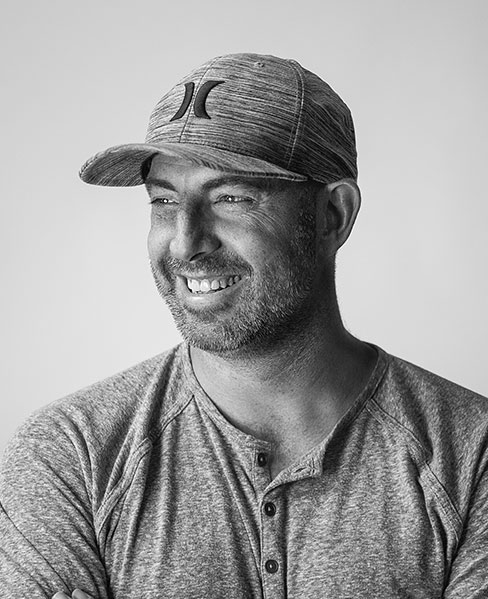 About Ryan
---
Ryan Berman is the founder of Courageous, a change consultancy that develops Courage Brands and trains companies how to operationalize courage through Courage Bootcamp.
---
Ryan Berman has spent a career developing meaningful stories for household brands—like Caesars Entertainment, Major League Baseball, New Era, Subway, and UNICEF—and he believes that courage is the ultimate competitive advantage for any willing business, being or brand.
---
Ryan Berman used the courage methodology detailed in the book to launch his own Courage Brand called Sock Problems, a charitable sock company that socks different problems in the world.
---
"Working with Ryan and his team was one of the best experiences I've had in my 25 year career."

"Ryan Berman wowed attendees with his take on branding and courage. It was the highest-rated keynote to date for the Golf Inc. Summit"

.

"Ryan is an exceptionally talented creative strategist. He has the unique ability to connect with consumers, clients and business partners on a personal level."

"Ryan's passion for courage and for brands is infectious. He, as he believes brand should, lives and breathes the mission and values he has defined for himself."

"Ryan's book is not only the rally cry that businesses need to stay relevant in today's rapidly changing environment, but it also provided a roadmap that leads to action."